September 17, 2014 - The Portal 2 Team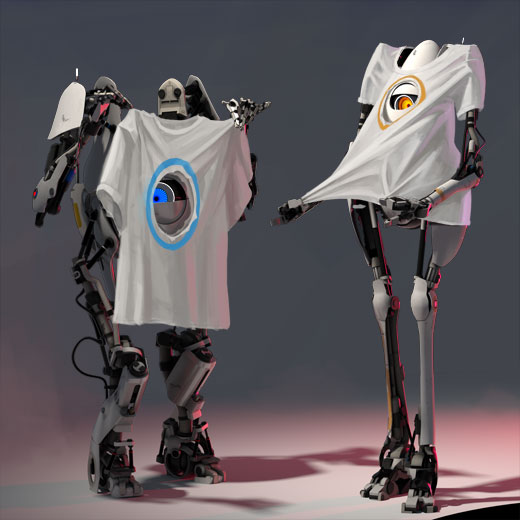 It seems Dota 2 and Team Fortress 2 have launched Merchandise Workshops, where the community can submit, vote on and sell their own non-virtual, actually real t-shirts and posters. And so far, the response from their communities has been overwhelmingly positive. So we thought: What if we applied that same idea, but to a good game, with a smarter, more attractive community? Introducing the Portal Merchandise Workshop, where you can heroes can bravely design their own Portal universe concepts.
"But what if my ideas are bad and I don't have any talent?" you ask. Don't sweat it, you're still covered.