May 10, 2011 - The Portal 2 Team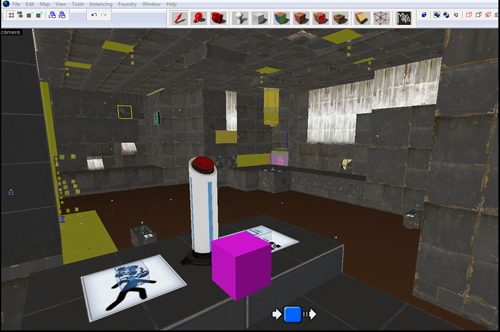 Today we're opening up the beta of the Portal 2 Authoring Tools to everyone! It's available as a free download for all owners of the PC version of Portal 2 and can be found under the "Tools" tab in Steam.
The Portal 2 Authoring Tools include versions of the same tools we used to make Portal 2. They'll allow you to create your own singleplayer and co-op maps, new character skins, 3D models, sound effects, and music.
Here's what's included:
- Updated version of Hammer, the Source level editor
- Updated Faceposer
- Example maps and instances to help build new maps
- Updated suite of command-line compiling utilities
If you want to get started on the beta, we suggest joining two mailing lists:
Portal 2 List
General Source List
This is beta software, so if you have any problems or issues, please send them to the p2mapper email list.
Get out there and show us what devious puzzles you've all been brainstorming!