May 4, 2012 - The Portal 2 Team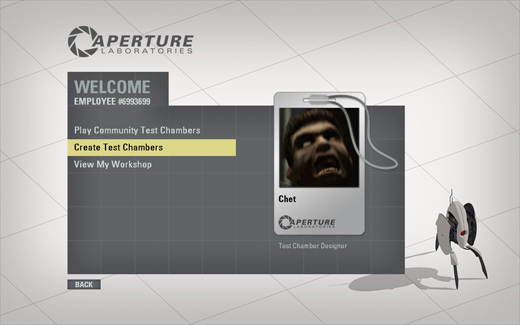 The gaming press have chimed in on our new free Puzzle Maker, available May 8th, and the verdict is unanimous: It is NOT complicated to make your very own Portal test chambers. "Easy to use," says
IGN's Charles Onyette
. "Satisfying and easy," adds
1UP's Chris Pereira
. "Possibly the easiest level editor known to man," claims
NOW Gamer's Adam Barnes
.
Wow! Is our Puzzle Maker really this easy to use, or are these guys just bald-faced liars? Let's find out, and try to make a playable map in only FIVE STEPS.
Here's the basic map template you start with.
Note: This is not step one.
On the left, you can select from any of the puzzle elements from Portal 2.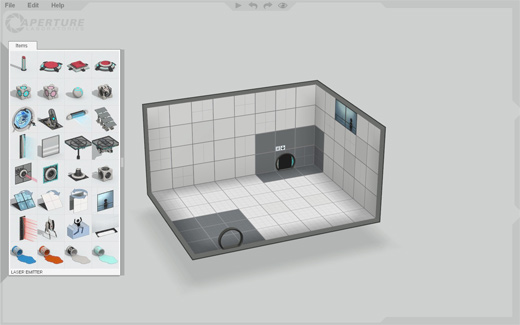 Okay, now we're at
Step One
. If you have a friend helping you count, tell them to start now. Let's choose a big red button and place it somewhere on the map.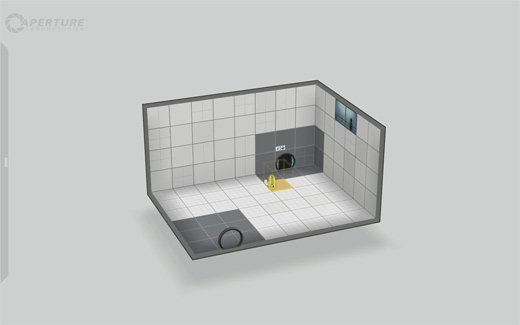 Step Two:
Connect the button to the door.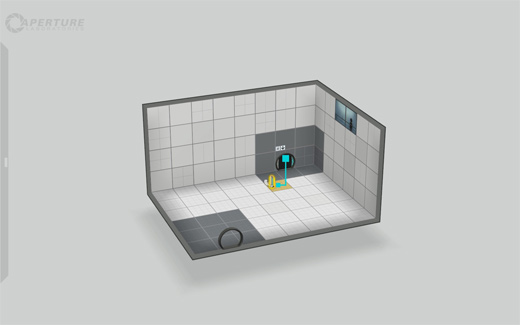 Oh, man, we're already up to two steps. We better get moving. Seriously, we might have over-promised on this.
Step Three:
Surprise! We're throwing this step away. That's how confident we are.
Step Four:
Now we're looking at this picture of Gabe someone made in the Puzzle Maker.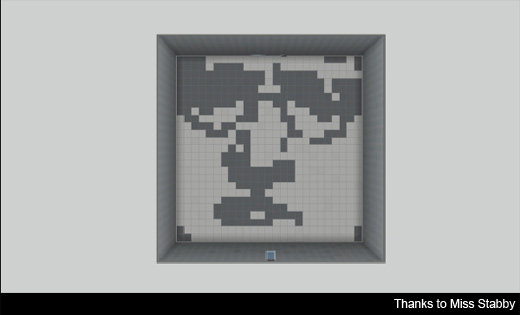 Step Five:
Now we're going to rebuild our map to see it in action.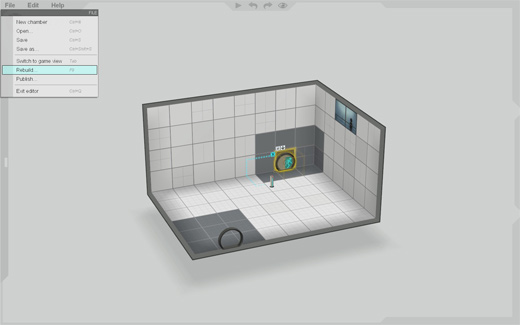 Seconds later, it works! We did it. The gaming press are not liars.*
Here we are solving the puzzle: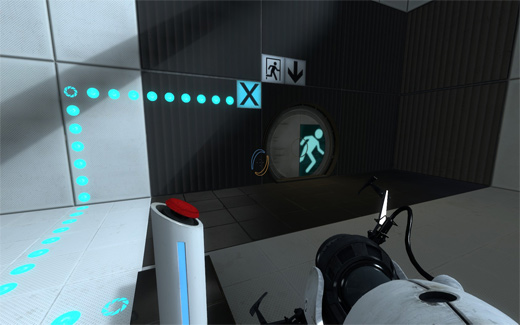 So we built a test chamber: Now what? It's time to publish it to the Steam Workshop. You can share your puzzle with everyone, or just share it with friends, or even keep it private until you think it's ready.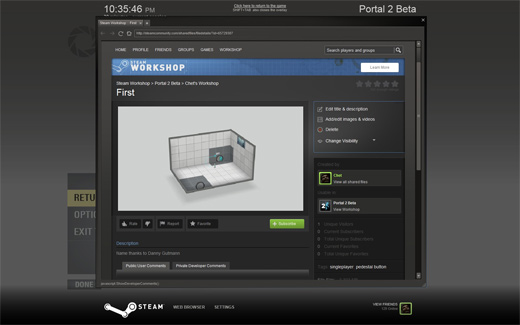 This is obviously a very, very, very, simple map. But don't worry: the Puzzle Maker is as powerful as it is easy to use. You'll be designing complex brain-busters in no time, trust us. In fact, you don't even have to trust us.
The Perpetual Testing Initiative's still in beta, and people have already been hard at work making great science.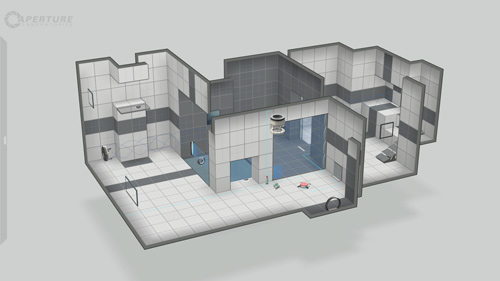 * About this specifically.